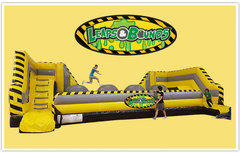 Leaps And Bounds
$1,075.00
Dimensions: 39' x 21' x 10
Outlets: 2
Monitors:
Leaps And Bounds
39'l x 21'w x 10h
Have you ever wanted to try your Ninja or Leap Frog skills? Our classic Leaps & Bounds is now available
in the new color combination. This incredibly popular interactive inflatable features a series of four giant inflatable balls which challengers must run or leap across from ball to ball like a frog to the other side! But don't worry if you fall off, this floor of the pit protected by our super-soft patented Zero Shock™ landing mattress.
Leaps and Bounds weighs over 1000lbs, Where the delivery truck Stops is where it goes. We must be able to get very close to where the unit will be setup. We cannot transport the unit on uneven ground, up hills, or over obstacles.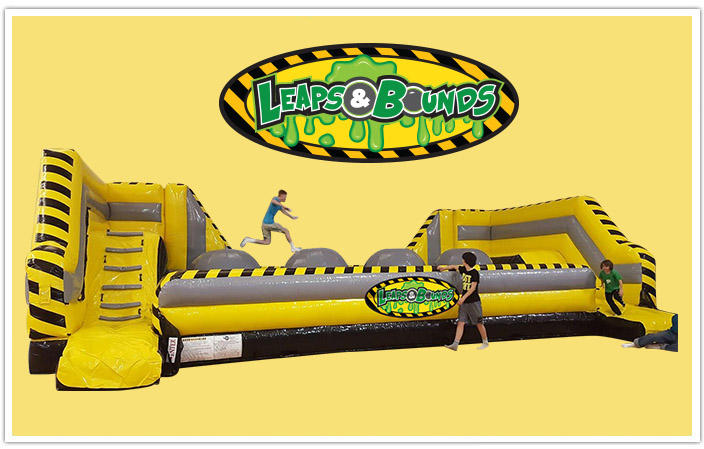 View Manual: