Category: Concessions and More
Concession Machine Rentals
Concession machine rentals are the best way to add an awesome dash of class to any celebration, event or party. Whether it's a classic popcorn machine, popping fresh popcorn or cotton candy machine just like at the state fair; you can be a party pro with these concession rentals. Browse the concessions below and click on the image or title for more details. Check out our Carnival Games to really complete that Carnival atmosphere or just to add a little extra fun! Also, United Inflatable Rides is fully equipped to handle any size of rental, so Contact us today for help setting up your Corporate Event, School party, Fundraiser, or Church Gathering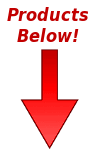 Prices include delivery, setup, directions, and take down of each concession machine rental. Fees for sites thirty miles outside Irwin exist. Rental time excludes setup, as we arrive 1-3 hours early, because our clients deserve the full rental time. We'll call to confirm a delivery window the day before your event. For extra info about our delivery area, please read more.
Order online or get in touch with us today!
United Inflatable Rides is rated top notch in customer service with the best variety of concessions, bounce houses, or anything you would possibly need to complete your party rental! We've trained our entire crew to work efficiently so set-up of your concession rental is quick, and the directions to use each machine are easy! Our business stands out for our efforts to work safely and maximize customer satsifaction, which is why we are fully insured in the Pittsburgh area. You can also trust your concession or moonwalk rental are always clean, because we sanitize after every rental. United Inflatable Rides has been in business for years, and we are proud to continue to serve you!
United Inflatable Rides rents Concession Machines including Popcorn, HotDog Roller, Snow Cone, & Cotton Candy Machines for your party needs in the Pittsburgh area. Give us a call at 412-453-5050 (or 412-427-6895) or Click here to get a quote online and start your party package today!