Category: Inflatable Slides
Water Slide Rentals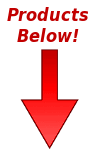 Water Slide rentals are incredible attractions that provide hours of inflatable sliding fun! United Inflatable Rides proudly offers water slide rentals of all sizes for any age range, so all your guests can have a great time! Check unit dimensions to make sure you'll have room for your inflatable slide rental unit; length, width and most importantly height. Browse the water slide inventory below and click on the image or title for more details. United Inflatable Rides Water Slides can also be rented dry, so don't worry if the weather isn't just right for water usage. Check out our Inflatable Slide page for Dry slide rental information. Are you looking for a Water Slide with a Bounce House attached? If so have a look at our Combo Bouncers selection.
Prices of the Water Slide Rental include delivery, setup, and take down. Fees for sites thirty miles outside Irwin exist. Rental time excludes setup, as we arrive 1-3 hours early, because our clients deserve the full rental time. We'll call to confirm a delivery window the day before your event. For extra info about our delivery area, please read more.
Order online or get in touch with us today!
United Inflatable Rides is rated top notch in customer service with the best variety of water slide rentals or anything you could possibly need to complete your party rental! We've trained our entire crew to work efficiently, and our business stands out for our efforts to work safely and maximize customer satisfaction for each inflatable rental! We are fully insured in the Pittsburgh area for your peace of mind. You can trust your moonwalk rental is always clean, because we sanitize after every rental. United Inflatable Rides has been in business for years, and we are proud to continue to serve you!
United Inflatable Rides rents Water Slides, Bounce Houses, Combos, Dunk Tanks, Dry Slides, and Obstacle Courses for your party needs in the Pittsburgh area. Give us a call at 412-453-5050 (or 412-427-6895) or Click here to get a quote online to start your inflatable slide rental today!