Pittsburgh Event Resources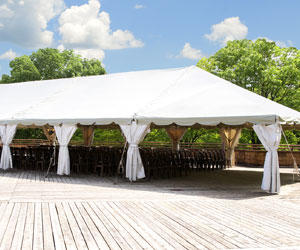 Tents Tables & Chairs
This time of year is always exciting with graduation parties, outdoor weddings, and other special events. You can create the perfect outdoor celebration space with our commercial quality high peak tents. Follow the link below to find just the right tent for your gathering and then top it off with all the tables and chairs you'll need. Make sure everyone gets a seat at the table!
When you're elected to plan the celebration for an outdoor event, your first move is to establish the gathering space. Our 20ft x 20ft party tent is a great way to provide shade for your guest or a way to escape the elements. And everyone needs a seat at the table or maybe just some extra serving space. Our table and chair rental will definitely do the job.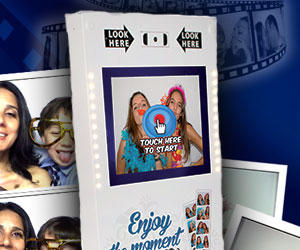 Photo Booth Memories
At United Inflatable Rides we know what it takes to make good events, great events. One of the most popular additions to your event is a way to capture the moment for guests with a classic photo booth rental. Whether it's a large corporate event, prom, graduation party, or family reunion, a photo booth is a proven winner, and United has the latest technology avaiable for our Pittsburgh area customers.
Photo Booth and Video Booth combined in one affordable rental The Strip is a complete new concept in the photo booth industry. It demonstrates a simulated film strip using four screens in a vertical position. Touch screen operation and color make the Strip photo booth a state of the art innovation. Embedded versatile software was designed for those special events, allowing you to capture your most memorable moments. Innovating New Concept!